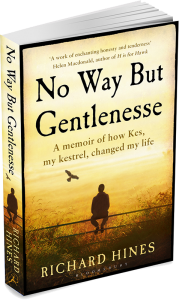 The paperback edition of my memoir was published on 9th March 2017.
Guardian Paperbacks of the week. 18 March 2017. Nicholas Lezard's choice: NoWay But Gentlenesse by Richard Hines.
As well as the paperback and hardback editions, No Way But Gentlenesse,  is also available as an e-book, and there is an audio version, published by Isis Publishing, Oxford.